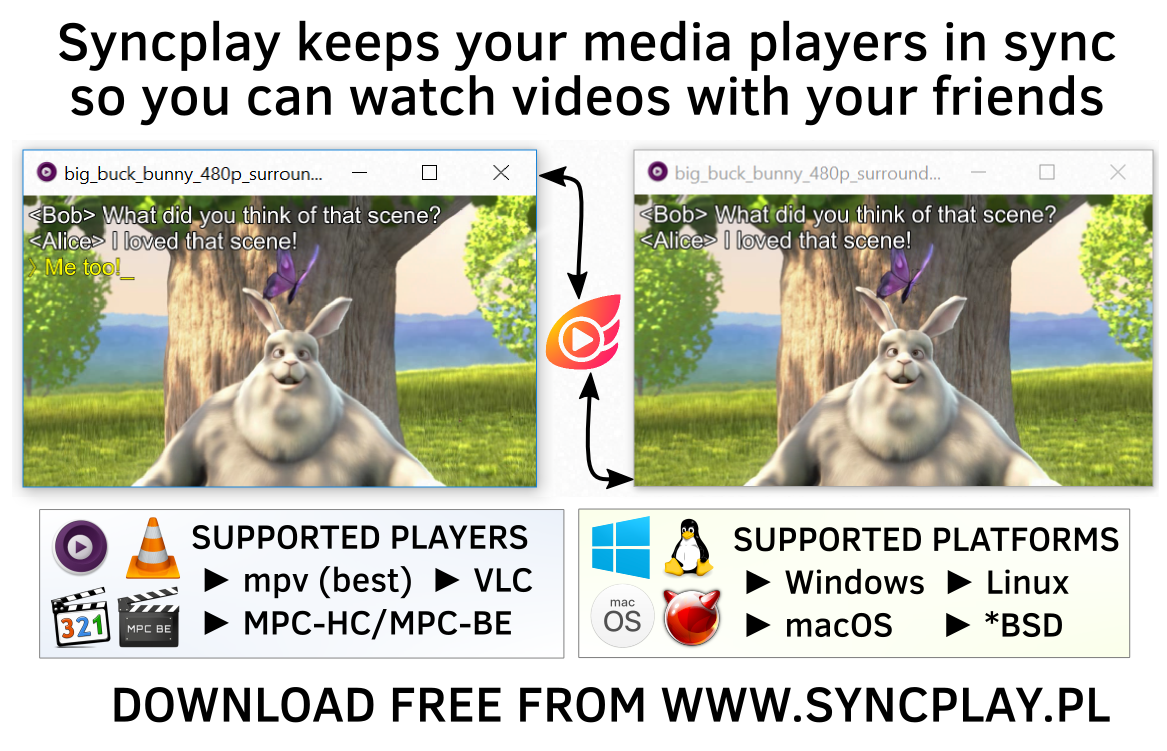 Pausing, unpausing and seeking are synchronized over the Internet, giving everyone playing the same file in the same virtual room a shared viewing experience. Use alongside VoIP software, e.g. Mumble or Skype.
"3..2..1.. Play! …No wait, pause! …No wait, argh!" — What people had to shout before Syncplay.
For best compatibility use Syncplay with mpv media player.
Where can I get Syncplay 1.6.3?

Get Syncplay (Windows)

Get Syncplay (Linux)

Get Syncplay (macOS 10.12+)

Get Syncplay (macOS 10.6.8-10.11 legacy)
Source code: https://github.com/Syncplay/syncplay
Advice: If you use public servers, avoid ports 8995 and 8999
You can use any public server so long as you are all on the same one. However, the majority of people currently use ports 8995 and 8999 which means that for a more stable connection you should probably go for ports 8996, 8997 or 8998. On the sidebar to the right you will see a highlighted server selected at random from the lesser-used servers.
How can I report bugs?
…But first check out the Support section to see if the problem can be resolved.
---
Tweets by @Syncplay